From plan installation to ongoing support, we use a client-first approach to provide a robust range of services you can offer plan sponsors to ease the complexities of plan administration.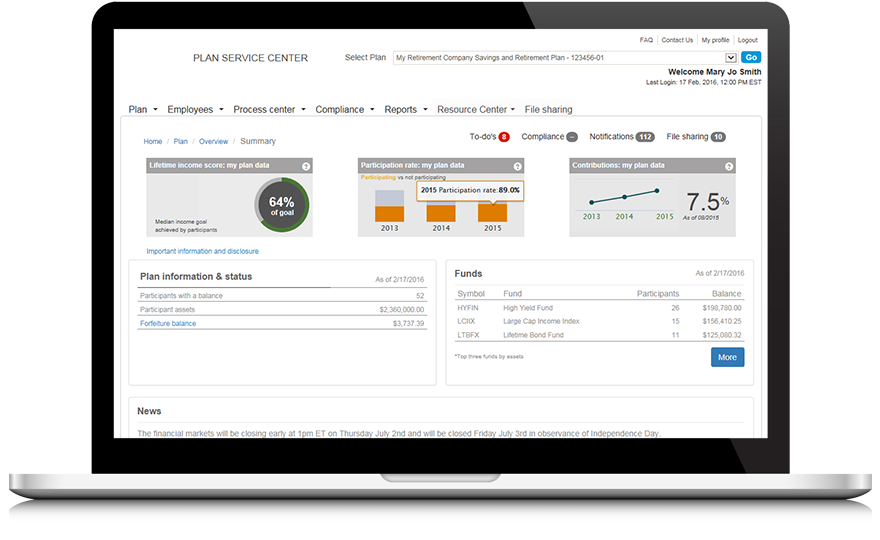 Easy-to-access information including balances asset allocation, and plan activity
State-of-the-art technology and security
Flexibility, expertise and dedicated customer service
Powerful and intuitive experiences for you and your clients
At Empower Institutional, we work to make things easy for you and your clients through our one-of-a-kind plan sponsor website (Plan Service Center). In addition, you can access all your plans' information through one central portal using PartnerLink®.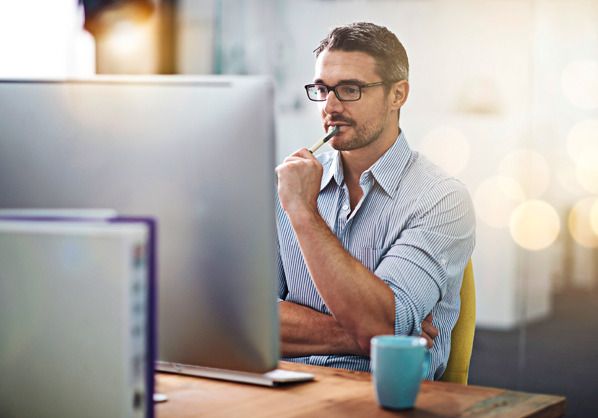 We offer a mobile-friendly website that our partners provide to participants to help them reach their retirement goals.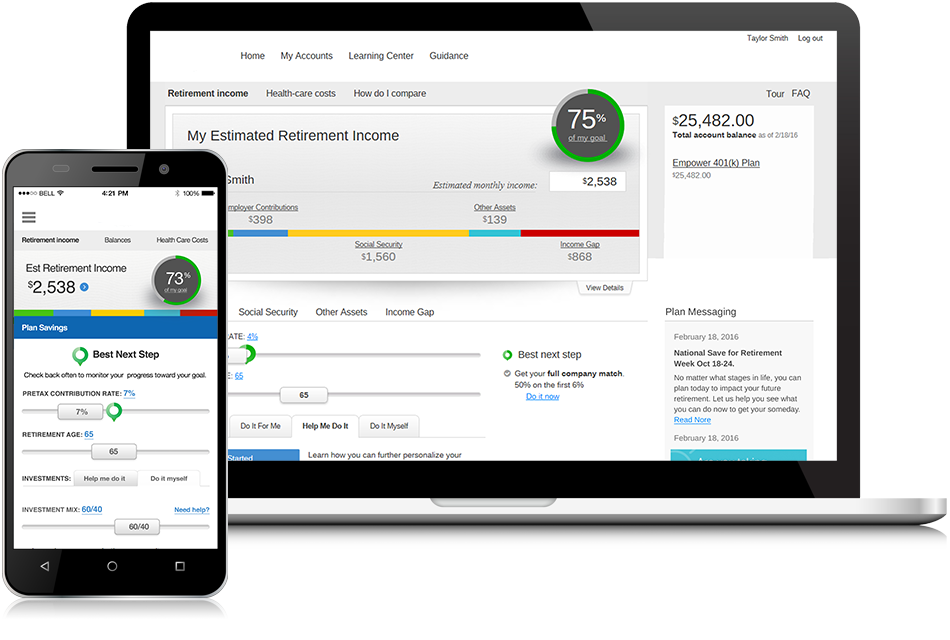 Read More