Via our mobile-friendly website, participants can access the information they need and conveniently manage their accounts on any device at any time.
State-of-the-art user interface
Customizable for your brand
Multiple quarterly site updates and enhancements
Results-driven philosophy
Your clients' participants benefit from a website experience that translates their savings into estimated retirement income. They can model different savings scenarios and take control of their retirement goals with one-click actions. Plus, our responsive, mobile-friendly design gives them anywhere, anytime access, empowering them to enroll and make transactions directly from their mobile device.
We provide a robust range of services you can offer plan sponsors to help ease the complexities of plan administrations.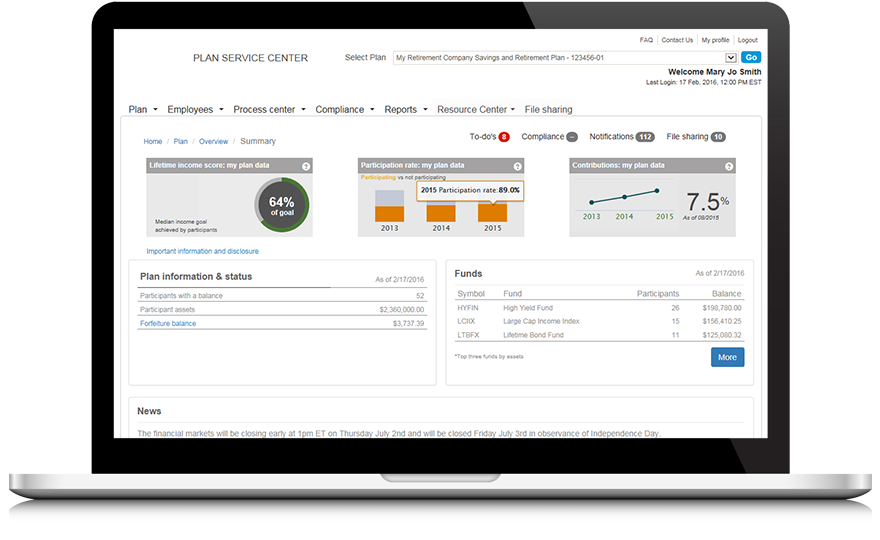 Read More